Realtor® Safety Resources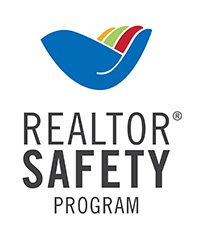 September is Realtor® Safety Month. The safety of our members is a top priority. Here are some resources that can provide practical solutions and help keep you safe.
Events
Canopy BIC Briefing: Cybersecurity: How technology can ruin your business, September 9 via Zoom
NAR Realtor Safety Coast to Coast: How Safety Differs Across the Nation, September 22, Webinar
Canopy Realtor Hot Topic: Putting Realtor Safety First: Safety Strategies for the Modern Realtory, September 23, via Zoom
Resources from the National Association of Realtors
North Carolina Real Estate Agent Safety Guide
New Safety Courses Now Online at REALTOR® University
Safety presentations for your firm/office
National Association of Realtors® Archived Safety Webinars:
Following topics are covered by Archived Safety Webinars at http://www.realtor.org/topics/realtor-safety/safety-webinars:
Data Security and Cyber Safety
Identity Theft
Social Media & Cyber Safety
Safety Tips to Share with Sellers
And more!