Seniors Real Estate Specialist
Have questions? Need help registering? Give us a call at 704-372-2984 or email canopyreinstitute@canopyrealtors.com.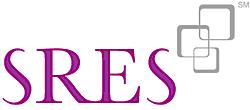 The goal of the Seniors Real Estate Specialist (SRES®) is to help seniors make wise decisions about selling the family home; age-appropriate financing; buying rental property; managing capital gains and tax implications of owning real estate; and many other issues. By earning the SRES® designation, the licensee demonstrates that he or she has the requisite knowledge, experience and expertise to successfully provide seniors with professional consultation about real estate.
Learn and understand:
The range of housing and developmental needs of each of the three major segments of the growing mature population.
How to develop and maintain "senior" client relationships while earning the respect and trust of the mature client.
The major concerns and fears facing each segment of today's mature client population and have the tools needed to effectively address them.
How to create a personalized housing plan for mature clients to reduce their fears and concerns about selling or buying.
Counseling tools that reinforce the comfort and confidence required by today's mature clients.
How to help maturing clients take positive action in estate, real estate and financial planning without offending them.
Differing professional services and lifestyle needs of maturing clients.
Concepts of how to move from a selling (salesperson) style approach to one of the professional counselor/advisor.
The course provides four hours of NCREC continuing-education credit and elective credit for these NAR designations: ABR, CRS and RSPS.
REGISTER FOR THE VIRTUAL CLASS: December 11-12, 2023; 9 a.m. to 4 p.m.