Strategic Pricing Specialist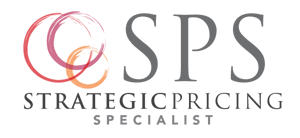 Register for the online SPS video course: $97
Note: This professional designation or certification is not affiliated with or endorsed by the National Association of REALTORS®.
Setting the price correctly from the start has become crucial.
An overpriced listing will be on the market longer, which translates into less money in the seller's pocket. Pricing homes incorrectly is not an option for today's real estate professional. The CMA no longer does the job and market conditions have changed, so where do you turn?
Strategic Pricing Specialists (SPS) approach pricing as a STRATEGY.
SPS designees have the skills needed to navigate the pricing strategy They know how to help sellers understand how agents work, apply market trends and value the process of "how buyers buy" to ensure they get the maximum return on their investment.
Get the SPS Designation
Obtaining the SPS designation is a simple two-step process! Complete the one-day SPS course, then mail in your application and application fee. There are no annual fees or continued educational requirements.
This course will give you knowledge to increase your bottom line throughout your entire career. Get the SPS designation to start seeing an immediate impact on your business.
SPS designees are given access to many tools to help them leverage their expertise – scripts, flyers, templates and more!
Strategic Pricing Strategy Components
Creating a Strategy
The first component to creating a strategy is reviewing the data: CMA, market trends and seller motivations.
Implementing the Pricing Strategy Decisions
The second component provides you with the skills needed to help the seller make good pricing strategy decisions. We'll discuss seller psychology to examine the ways that these decisions are made. By better understanding how the decision making process works, you'll be able to anticipate your clients' wants and needs, and you'll be able to take that into careful consideration when creating your pricing strategy.
Why should I become a Strategic Pricing Specialist?
The SPS designation was created for real estate professionals who have realized that the standard CMA isn't cutting it anymore. This course will teach you to:
Understand how incorrect pricing effects the seller's net proceeds
Consider the emotional path of a seller's decision-making
Understand the components of a pricing strategy
Use the steps of collecting and presenting market date
Learn how to build trust with your clients
Effectively explain a market study
Overcome pricing objections, and
Implement an effective pricing strategy throughout the entire process.
What does this designation provide to me?
In addition to the business-enhancing skills learned in the one-day course, SPS designees receive items that will help promote their expertise.
Strategic Pricing Specialist (SPS) Course Book
Strategic Pricing Specialist (SPS) Official Certificate
Strategic Pricing Specialist (SPS) Logos
Strategic Pricing Specialist (SPS) Implementation Plan
Access to the Pricing Presentation Videos
Designation Usage
Email and Print Flyer for Sphere of Influence Marketing
Scripts
Press Release Template
Note: There are no annual fees or continuing educational requirements to maintain the SPS designation.
This course provides four hours of North Carolina Real Estate continuing-education credit.
What are real estate professionals saying about SPS?
"The class you have put together, reels us in, reminds us of some proven techniques and gets us back on track to more effectively manage and deliver the pricing decision piece of the listing process. This is another great tool in the tool box that can help every agent practicing in today's market. I hope it will be made available to all agents soon. I recommend it."
– Gary
"This is one of the most helpful classes I've taken. Not only was the information fantastic, but the tips that the other agents bring to the class is priceless."
– Lisa
"What an awesome class! It reminded me of my client's emotional ties to their home….it's not just fixing a price to the product I'm selling. The guidelines or steps to the presentation allow me to give my clients time to digest all the information and helps in my confidence level. Thanks for the time and effort. I'll definitely be using this."
– Robin
"Great class; learned a lot; because of this class I am expecting an increase in listings!!"
– Angela
"If you would like to enhance your skills in helping sellers price their house to sell on time for the most money, then this is the course for you!"
– Helen
"Tell the other agents that in this market the skills learned in this class will lead seller's and agents to the best price with more seller understanding of where their home fits into the tough market we are experiencing and that this means more sales for everyone. Thanks for tackling this very important issue for us all!"
– Linda