Graduate REALTOR® Institute
Have questions? Need help registering? Give us a call at 704-741-3361 or email canopyreinstitute@carolinahome.com.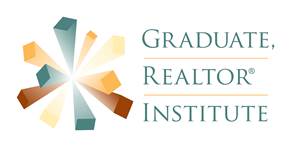 The New GRI is Here! (as of July 1, 2021)
The North Carolina Graduate, REALTOR® Institute (GRI) curriculum consists of 60 Hours (13 courses) that each student must complete successfully in order to earn the prestigious designation. Five courses are available Virtually (Zoom) or Live (hosted by local associations across the state), while the eight Online courses are available 24/7. View the GRI program curriculum.
Students working towards the GRI Designation will have the additional benefit of obtaining CE, fulfill NAR's Ethics requirement, as well as earn credit towards the NC Realtors® Workforce Housing Specialist Certification.
The North Carolina GRI Program accepts additional courses or certain NAR Certifications/Designations as equivalencies for certain online classes. View these options or apply for equivalent credit.
If you started your GRI journey before July 1, 2021, see the information below:
Any courses taken prior to July 1, 2021, are grandfathered into the new program. In order to receive the GRI Designation, you will need to achieve 60 hours consisting of Live, Online, and Elective Credits. View the Combined Program Progress Tracker to see where you are in the program. If you need help determining what you need to finish, please email Savanna Reagin. Once you have completed the requirements, you will need to submit an application and a one-time graduation fee.