Certified Residential Specialist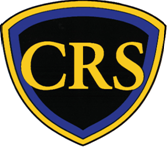 CRS members who have met certain educational and professional requirements are eligible to apply for the Certified Residential Specialist (CRS) Designation. The CRS Designation signals to consumers and other real-estate professionals that you are one of the best of the best.
Annually, Certified Residential Specialists earn more than triple the income of the average Realtor®, and CRSs complete nearly twice as many transactions each year. Out of more than 1 million Realtors®, less than 3% are Certified Residential Specialists. That little percentage equals a huge advantage for agents looking to expand their real estate business, differentiate themselves from a million other agents, and put themselves on a proven path to success.