Strategic Listing Specialist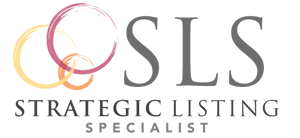 Note: This professional designation or certification is not affiliated with or endorsed by the National Association of REALTORS®.
The Strategic Listing Specialist (SLS) course has been specifically designed to give you all the tools you need to approach every real estate listing presentation with confidence.
The Strategic Listing Specialist course has three components:
Section 1 – Understanding the Mind of the Seller
How people choose their service providers
What emotions the seller needs to feel to hire you
The psychological principles that rule the seller's decision-making process
The four communication styles of a seller and how to "flex" to their style
Section 2 – The Structure of a Great Listing Presentation
The 13 steps in a great listing presentation
How to make sure a seller does not chose their agent based on the agent's price opinion of their house
How to focus the seller on the value of your services, NOT just the commission or listing price
How to clearly identify the motivation of the seller
When to walk away
Section 3 – Your Six Job Responsibilities
Competing on marketing alone undermines our value
What each job responsibility is and exactly how to present each one to the seller
What physical presentation you need to influence the seller
What is the SLS Designation?
Strategic Listing Specialist (SLS) is a designation that distinguishes you from the competition. It allows the seller to understand quickly that you have greater expertise in the field of listing. It builds trust. Trust means more openness to your suggestions.
Are there any tools that come with the Strategic Listing Specialist designation?
Yes, you will receive a password to a private website containing:
Flyers
Presentation Tools
A listing presentation
Logos
These tools are continually updated to provide you with new and current materials.
How much is the SLS designation?
The SLS designation has a one-time cost of $79.00 in addition to the course fee.
What are real estate professionals saying about SLS?
I actually feel like I know what I'm talking about and am no longer terrified of listing appointments! Jo is phenomenal!
- J. Barron
Jo, I really never felt confident about listing presentations and so didn't pursue listings. Realizing that my business was never going to grow unless I embraced listings, I decided to take Strategic Listing Specialist. Now I totally understand the exact steps to delivering a compelling listing presentation and feel confident that I have differentiated myself from the competition. Thanks so much!
- F. Cook