Certified International Property Specialist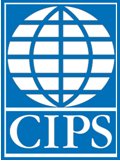 Earn your CIPS Designation
The CIPS Designation is the only designation of its kind in the real estate community. It's synonymous with advanced expertise, a global perspective and distinct understanding of a global buyer, and comes with powerful brand recognition with designees in nearly 40 countries.
By earning your CIPS Designation, you instantly align yourself with the best in the business, and join our influential network of international professionals. Don't just give your business a global spin; take your business to the global level. The CIPS Designation can also increase your earning potential – on average, CIPS designees earn $50,000 more than non-CIPS designees from real estate sales annually.*
Don't miss the opportunity to broaden your business potential.
In addition to completing 5 CIPS courses you must submit a designation application demonstrating your experience in international real estate. This application requires that you earn 100 points in elective credits. Elective credits can be earned by speaking other languages, possessing additional NAR designations, attending international conferences and education sessions, and international transactions in which you will be asked to answer specific questions regarding the sales of each transaction. Transactions must involve other cultures or countries, and can include sales in your local market.
Applications can be submitted throughout the year; a one-time only processing fee of $75 is required when you submit your designation application. Once approved, you must maintain your designation dues annually in order to use the CIPS Designation. Annual CIPS Designation dues are $220.