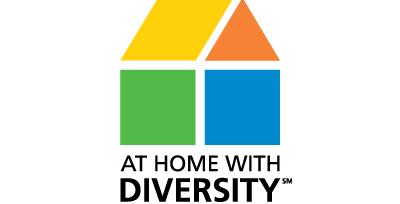 The demographic profile of the United States has transformed over the past few decades, and it will continue to do so. In fact, the U.S. Census projects the nation will no longer have a white majority by the year 2043.
The National Association of Realtors (NAR) At Home with Diversity provides insights on how you can adapt to future market trends that may affect your bottom-line profitability. The course addresses issues of diversity, fair housing, and cultural differences, as well as how these dynamics influence you as a real estate professional. All three subjects are closely related, and learning more about them will assist you in serving diverse local markets.
Upon completion of At Home with Diversity, you will be able to:
Analyze U.S. demographic information to interpret the impact of current trends on the real estate industry.
Define terms related to diversity, equity, and inclusion to increase awareness of such words and ideas, and to appreciate people's indivual differences.
Explain how inclusion is the goal of divesity sensitivity and how it will increase business.
Discuss effective communication styles and how to provide equal service to clients in multicultural local markets.
Describe the goals of fair housing laws and the One America Principles.
Ensure you are advertising on social media in ways that do not discriminate.
Offer your clients an increased level of understanding of cultural attitudes, practices, and communication differences, as well as business norms and etiquette.
Summarize personal goals, objectives, and strategies to create a business plan that incorporates diversity.
The course has two major goals:
Heighten awareness of and sensitivity to the social and cultural constituencies of local real estate markets. Participants will learn about the people who make up the local market, and their values, customs, real estate needs, and expectations of real estate professionals.
Provide practical skills and tools to increase the professional's effectiveness in servicing all social groups. Specifically, the course helps participants develop skills in cross-cultural communication and strategic business planning.
The course provides four hours of NCREC continuing-education credit and provides elective credit for these NAR designations: ABR, CIPS, PMN and RSPS.
https://www.nar.realtor/designations-and-certifications/at-home-with-diversity